Posts tagged 'Halloween'
Photo:  freestocks
…he came from a much…darker…place.  His interests tended to be a bit more hellish and his dog, Harold, had three heads.  His parents thought he was perfect, but then, they would, wouldn't they.  He liked Batman films, and was especially taken with the Joker.  He was thrown out of daycare his very first day.  Apparently sticking others to the ceiling is frowned upon by the adults.  His parents do not want to home school Adam, but would like him to be socialized, like other children.  They are petitioning for his reentry into the daycare center.
Photo:  Zachary Kadolph
Unsplash
pumpkins
don't just lay around
in their pumpkin patch
all day and  night
they have movie marathons
however
they never eat pumpkin seeds
just milk duds
or chocolate covered raisins
really
it's true
ask anyone
Photo:  Taylor Rooney
Unsplash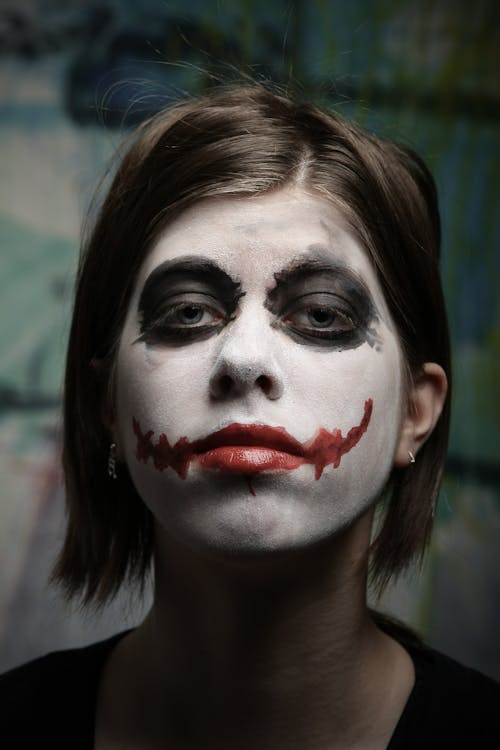 Margo was a make-up artist at a high-end department store.  Then she met Brad and her life went in an entirely different direction.
Photo:  Michael Noel
Pexels
The ghost walked through a puddle on the way to the costume room.  He was leaking all over the floor.  The chicklet going as Peter Rabbit, just stared at him.  Puppy brought the hedgehog along because she's so excited to know that Beth is reading a book about her species.  They will have a short meeting, then help Stage Crew, finish up the decorations.  oh, and Peetie the bird, is going to sing a song on stage.  It's all very exciting.
Vintage
"I'm a happy pumpkin.  Katie, the little girl who lives in the house, comes out and talks to me everyday after school.  She's very nice.  But it's hard being a pumpkin.  we put a lot of effort into growing, only to have very short lives.
Once we are carved up, squirrels usually start gnawing on us. I think raccoons and possums chew on us as well.  It's not pleasant, I can tell you that.  There's no way we can get away.
I'm not sure what would happen to us if we weren't taken from the field and sold. One of the others said we would slowly rot, but no one has actually lived long enough to know that for sure.
Some pumpkins are angry, some are mean and vicious, but I mostly go with the flow, if you get my drift.  What good would it do to be outraged by the way we're treated?  So I glow during the night and catch a nap or two during the day.  Halloween is coming soon, and then I'll be one forever.  But at least I got to meet Katie.  She reads stories to me and tells me what she does in school.  I like her so much.  Katie's the reason I have a happy face.  She's the reason I'm a happy pumpkin.
Photo:  Keo Oran
Unsplash
Photo:  Tandem X Visuals
Unsplash