Archive for the 'Queen' Category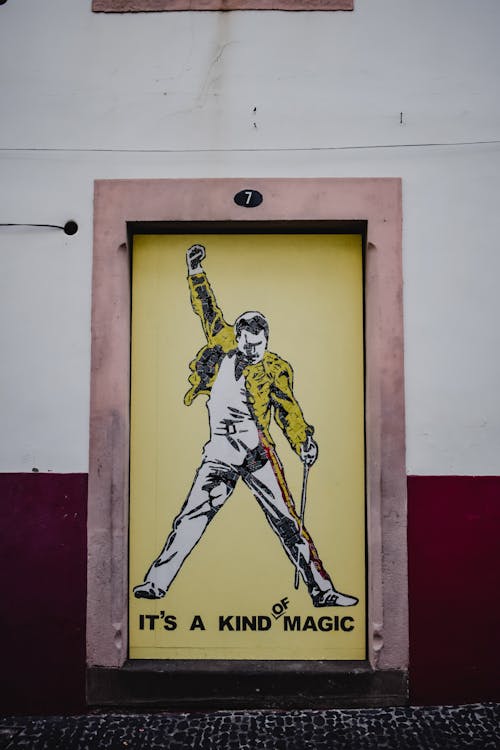 Photo:  Eva Elijas
Pexels
This is Bernice.  She's a huge Queen fan, in the most literal sense of the word. She's singing her heart out at the moment, which is one reason…she's by herself.  It's not that she doesn't have a lovely voice…exactly.  It's just that she's a bit…mmmm…it's hard to explain,..maybe LOUD is the word I'm looking for.  Anyway, she's having fun.  She usually sings in the morning, after a breakfast of and seaweed…other things.
She's belting out ANOTHER ONE BITES THE DUST, at the moment.  Her only regret is that she never saw Queen play live in concert.  I bet if Freddie knew she loved him, he would have gone to her and sung a duet with this wonderful fan.
Bernice wanted to start a cover band, but no one would join her, so she sings alone.  She's okay with that, she said.  Then she smiled and said she has a thing for Roger Taylor.  I told her that I could certainly understand that, since I felt the same way.
Photo:  Chris Stenger
Unsplash
I'm a fan.  Still wear the t-shirts.  Love Freddie.  Roger Taylor can play the drums like a mad man, and I love watching him.  Of course, when Adam Lambert is on no one can see anything else.  He gives charismatic a whole new meaning.  He's gorgeous.   Like Freddy (and I'm not comparing them) he's a singer who gives everything and holds nothing back.
On still has to clap, with Radio Ga Ga.  It doesn't matter where you are.  I think it's a requirement for any Queen fan.  There's no time for us…one of my favorites.  But they're almost all favorites.  It's weird with John Deacon gone, but it's still Queen, just reorganized.
Brian May is an amazing guitarist.  But Taylor has an attitude and I like that about him.  I like that a lot.  It all comes together.
Freddie said he never wanted to go to heaven.  He thought he'd meet more interesting people in hell.  No matter what he wanted, I hope he got it.  If there is something after death, I imagine he's rocking it somewhere else.
Meanwhile Adam Lambert is doing his incredible thing, never trying to be Freddie, or pretend that anyone could ever take his place.  He's a very cool frontman and he is flat out fantastic.
WE WILL ROCK YOU. with Adam Lambert is on NETFLIX, right NOW.  It's good.  Interviews, music, Freddie.  If you're a fan, you won't want to mis it and Lambert, as you well know, would make Freddie proud. He is fantastic.
If you LOVE QUEEN, then check it out.