Archive for the 'violence' Category
Photo:  Alexander Jawfox
Unsplash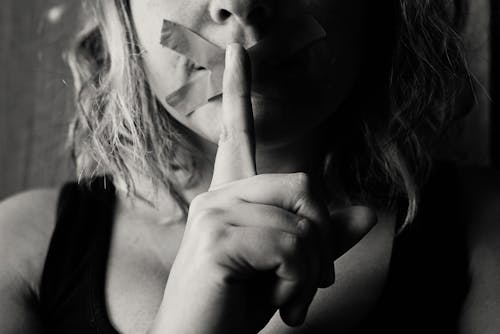 Photo:  Kat Jayne
Unsplash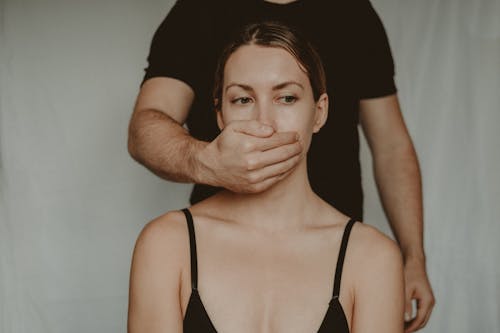 Photo:  Anet Lusina
Unsplash
These are the stickers that are on all of the doors everywhere.  As if they'll actually DO anything at all.
we have to protect black lives
we have to protect women from violence
we have to protect children
we have to protect asian lives
we have to protect immigrants
we have to protect poor and hungry people
we have to protect the imprisoned
we have to protect ourselves from the police
we have to protect ourselves from our government
we have to protect animals
we have to protect the environment
WHO DON'T WE HAVE TO PROTECT
AND WHO ARE WE PROTECTING EVERYONE FROM
FROM PEOPLE WHO HATE
FROM PEOPLE WHO ARE CHRISTIAN CONSERVATIVES
FROM REPUBLICANS
FROM THE RICH
FROM THE POWERFUL
FROM THE GREEDY
FROM EACH OTHER
THIS IS REAL INSANITY
WHO AND WHAT DON'T WE HAVE TO PROTECT
OTHER THAN RICH WHITE MALES
Photo:  Jason Leung
Unsplash
Tonight, many women will be beaten and suffer at the hands of angry male trump supporters.  It happens during Super Bowl, and this is really big.  Women are afraid of what men will do to them.   The men will be angry and take it out on those around them, just like trump.  It's a sad repercussion of tiny weak and pathetic male minds…men who bully and beat weaker beings than themselves, in order to feel bigger than they ever could be.
Women pay the price for male anger and rage.  Emergency rooms, for those women who choose to go, will be busy tonight.
Photo:  bbc.com
I'm sure it has to do with
where you're from
or where you live
but the above photo
can either be
beautiful
terrifying
or
both
being beautiful
doesn't mean that women
can walk there by themselves
not without
great risk
and that is a
HATEFUL
thing
that men do to
us
through
the never ending
threat of
VIOLENCE
men are able to
CONTROL
what women
are ALLOWED
to do
and how they
are allowed
to live
Eve
held the apple
gently
against his shoulder
and looked away
he wasn't sure
if it was poisonous
but he had eaten
everything he found
growing around him
and nothing had
harmed hm
so far
he was tired of being
alone
tired of being
bored
somehow he knew
the apple was dangerous
which only made it
more attractive
the animals around him
were eating the fruit
as it lay on the ground
or pecking at it
while it was still on the tree
so how bad could it be
the wind told him
it was the fruit of
knowledge
but he didn't know how
knowledge could be
hidden in something
he could eat
so he took a bite
and felt the juice
rundown his chin
and drip onto his chest
delicious
he groaned
closing his eyes
savoring the taste
he picked two more
and finished them
in no time at all
then
he looked at the tree
and saw
that he could
make
a
weapon
out of its branches
and
the knowledge
of violence
was born
ChristianNewman
Unsplash
P.S.   I love this photograph so much…I could write a thousand stories about it.  It's absolutely wonderful.
trump wants war and he's coming to BLUE state Chicago to start one.
He has hated Chicago since our last mayor wouldn't let him take undocumented workers, and let their kids die on cement slabs and destroy families.  Chicago is a Sanctuary City and trump wanted that title removed.  Emanuel, told him to try it, and he backed off.  Besides, the FBI was already here.
I believe trump is doing this because of his dislike for the city and because he wants to show how powerful he is, so that people vote for him.  He's a bully and likes shoving people around.  Guess what?   Chicagoans know how to shove back.
Now hundreds of feds, DEA, SWAT and guys who can beat and spray people are being sent, to stop the violence with more violence and the threat of violence.
There's a worry that the TOOPS won't work WITH the CPD but do OTHER things with immigrants and undocumented workers.
What Chicago needs is FEDERAL MONEY to put into poor neighborhoods…but trump WON'T SEND THAT.  Instead, he'll send violence, so he can get off on the things he loves…power, and being a bully.
Chicago needs a lot of things, but it doesn't need more guns and guys carrying them.
I hope we don't have a war in the city.  I have a bad feelings that a lot of people are going to be beaten and killed by the guys they're sending.  I don't doubt that some of them might die as well.
Maybe the gangs, and other's, will beat back the well armed, well trained, people who are being sent here to start that war.  And I do believe that's their real mission.  The thing is…the well armed guys don't KNOW THE CITY.  THAT is an important issue that will work for the gangs and other gun carrying Chicagoans.  
I hate the violence in the city.  It needs to end.  Innocent people are dying everyday.  The way it needs to be stopped is by ending racism and poverty.  WE NEED NATIONAL GUN LAWS BUT THE NRA WON'T LET THAT HAPPEN, so no one is going to do anything about that, no matter how many school shootings there are, no matter how many kids march, and no matter how many people die.
The kind of help CHICAGO needs is financial and corporate.  The city needs to build up the neighborhoods that have been decimated by inequality and poverty for generations.  WE DON'T NEED MORE GUNS, the city needs MORE MONEY.  Money to help small businesses stay open.  But the packages go to big rich companies who are friends with the big rich people, not to the poor independent shop owners who are struggling to survive.  The neighborhoods in trouble need food stores and other businesses they need affordable housing, better schools, and more resources for kids and families.
The city has a lot of problems, but more violence isn't going to help any of them.   How many more people need to disappear off the streets, put into unmarked cars and be taken away, by government guys wearing camouflage uniforms?  Where is the person they arrested?  What's is going on with that?  They lied and said the men were surrounded, but the video shows that there was no one around them except other than the person trying to ask the guy what his name was.
trump said there will be a lot of arrests and people will be put away "for a very long time."  He needs to go away for a very long time but, of course, that's not going to happen, because he has MONEY and the neighborhoods he's going into are poor and powerless…that's why they have guns and violence to begin with.
This is a really bad idea.  If the guys being sent here, don't do as they are told by the city, it's not going to go well.  I think they're under orders to do very bad things.
I hope I'm wrong.  I'm not sure what they're planning on doing.  Arresting gang members?  Drug pushers?  Those who killed people in the street?  Are these guys trained to work with gangs?  Because the gang members, and others who have guns, aren't the enemy on foreign soil, they're still Americans, and they live HERE, in NEIGHBORHOODS were regular people live.  I hope more innocent people don't die.
All of us have to take responsibility for how poverty stricken neighborhoods are left out.  How they have no voice, no opportunities.  How can we be surprised at the violence that erupts in them?  How can we be surprised that gangs flourish in those areas?
WE THE PEOPLE…ARE RESPONSIBLE FOR THIS MESS.
And what will we do differently?  WILL THE GOVERNMENT SUDDENLY SEND MONEY TO MAKE THINGS BETTER WHEN THEY LEAVE HERE?  Yeah, I don't think so either.
trump must be jumping up and down with excitement right now.  I bet he won't even be able to sleep.
Mayor Lightfood must be freaking out.  If she loses control of these trumped up troops. OMG
Truthfully, I can't imagine what theses people plan on doing.  Going into neighborhoods and trying to find guys?   If people who live here don't want to be found…good luck.
This is going to be a summer to remember.   Those troops don't know what they're in for.
trump plans on sending troops into other cities as well.   He wants the country to burn and he wants to light the fire. 
Oregon wants the feds gone, since they are making everything WORSE.  trump refuses to take them out.  Why would he?  He's having fun.
Maybe the gangs from Detroit will drive down here to see if they can help out.  Who knows.  Anything is possible.