Archive for the 'Politics/Herstory' Category
women
CREATE
but as long as they are
crushed
under under the fists of
patriarchy
we will never know
what they are capable
of doing
what a loss
for the species
for the animals
for the world itself
to those men in power
extinction
is preferable
to setting women
free
Photo"  Mohamed Nohassi
Unsplash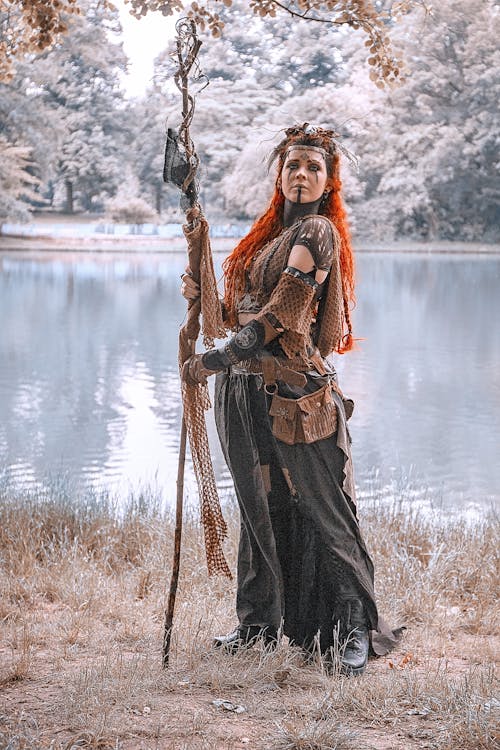 we all know
Harriet Tubman
Susan B.
Madam Curie
and the rest of our
foremothers
we know
Angela Davis
the poets
writers
screen stars
who even now
have a difficult time
getting roles
recognition
and equal pay
but don't you think it's
strange
that there is a
WOMEN'S HISTORY MONTH
I mean
there is no
MEN'S HISTORY MONTH
but then
why would there be a
MEN'S HISTORY MONTH
see
white men allow women
and African Americans
to HAVE  one
MONTH
a year
to celebrate the fact
that they
EXIST
and actually
DO AMAZING
AND IMPORTANT THINGS
while white males
have
EVERYDAY
of EVERY YEAR
to call their own
so there's no need
for them to celebrate their existence
during a special month
because they celebrate
themselves
every single day
the months
dedicated to a certain group
are the crumbs thrown to
those who have no
real power
these months
are given to us
to keep us quiet
these months
are not threatening
to the establishment
or to the status quote
the men in charge
do not have to be afraid of us
instead
they hope we will be happy
with what we have been GIVEN
and ALLOWED TO HAVE
they are hoping that what they are
ALLOWING US TO HAVE
will stop us from fighting back
I think we should use our
MONTH
to stop being nice
and instead
kick ass
and show them what
warrior women can do
make sure everyone knows
how women were jailed
starved
denied medication
force fed
kept in filthy
damp cells
and all the rest
BY WHITE MEN
who also dragged the women through the streets
by their hair
and threw tomatoes at them
because they had the nerve
to demand the right to vote
these women were
FIGHTERS
WARRIORS
AND PEOPLE SHOULD KNOW
WHAT THEY DID
AND WHAT THEY CONTINUE TO DO
AND THAT WE ARE THE CHILDREN
OF THE WITCHES THEY DIDN'T GET TO BURN
THE CHILDREN OF
FIGHTING WOMEN
WHO WERE BRUTALIZED
JUST SO WE COULD VOTE
AND GET AN EDUCATION
GENERATIONS OF WOMEN
WHO GAVE UP EVERYTHING
TO MAKE A BETTER WORLD
FOR US
these are the foremothers
men have tried to
ERASE
THESE ARE THE WOMEN
we need to celebrate
and keep alive
these are the stories
children need to hear
the meek will never inherit
ANYTHING AT ALL
that's just one more lie
told by another man
Picture:  Antonio friedemann
Pexels
Photo:  Bernd-Ditterich
Unsplash
Photo:  Gayatri Malhotra
Unsplash
Photo:  Visuals
Unsplash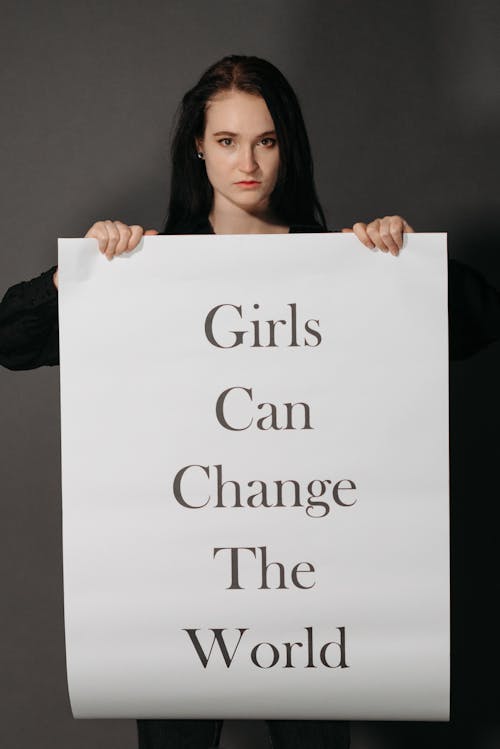 Photo:  Pavel Danilyuk
Pexels
Republican men are terrified that women have become so independent that they won't be forced, by poverty, to NEED THEM any longer.  That's the way they have gotten their women in the past.  Desperation.
Women have been kept poor and helpless, which forced them to be with men who could provide for them, and their children, and keep them safe.  All of this was done on purpose, of course.  The republican men want to go back to the good old days where women died, if they didn't behave.
Since things have changed, more and more women are able to take care of themselves.  When that happens, women no longer have to fight each other, in order to get a male, so they can survive.  They don't have to attach themselves to horrible men, in order to have enough to eat.
These are tiny brained men, once again demanding that women be needy and dependent, by FORCING them to become pregnant and keeping them from having fulfilling and productive lives, that keeps them independent.  Republican men really hate women because they truly fear them.  They also fear whatever they think women are, or might be taking from them.
We can't let these tiny brained, throwbacks to the dinosaur era, destroy our lives and the lives of future females.  We have to get rid of their party and their power.  VOTE, VOTE, VOTE and if that's not enough…we will have to do something else.  But the future of all women, depends on what we do right now.
Picture:  Aarón blanco Tejedo
Unsplash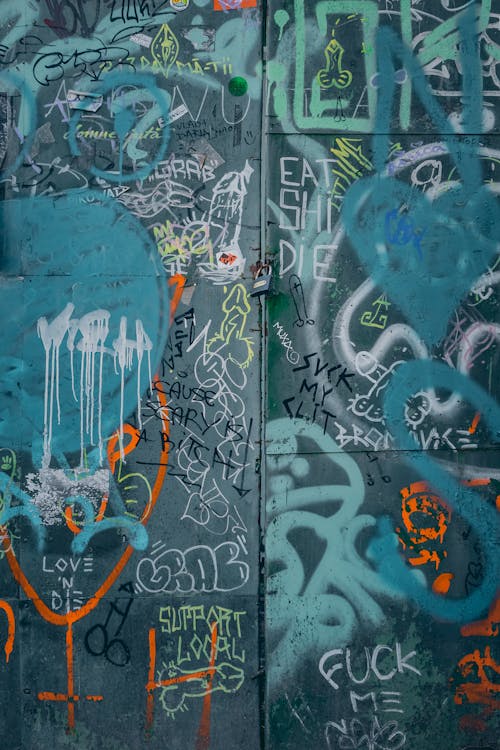 Let's take a few minutes to think about swearing.  We have been TOLD, that it's not lady like to swear, or use "bad language."  We have been told, that if we have to resort to such childish things as name calling, or swearing, we won't be taken seriously, and we will be seen as "uneducated," and verbally poverty stricken.
What they didn't tell us is that swearing can get a point across.  It can show anger, strength and a sense of fearlessness, as well as the ability to not give a flying fuck what the rules  actually are for WOMEN ONLY.
Being lady like is killing us, in case you haven't noticed.  It's kept us poor, violated, silent and in our place.  I mean why do women believe they SHOULD be proper and never swear?  They were TAUGHT to be that way by a culture run by men, who want women to be docile and easy to control.
People frown upon uppity women.  Crass women, vulgar women and well, just pick any negative adjective you like, that will keep us quiet and uphold the status quo.  That's what those negative adjectives are for…keeping us quiet, keeping men in power, keeping the status quo in place.
Men are not labeled for swearing.  They are not punished, frowned upon, or considered uneducated, if they swear now and then.
Women are judged for everything they do.  Therefore, we may as well do as we please.  We are dismissed and ignored no matter how we act, so have fun and say whatever you like.
Some men are horrified when women swear, because that's not what women are supposed to/or expected to do.  What exactly ARE we supposed to do?  Sit quietly, while we are hunted, and smile when we're caught, afraid to say a bad word for fear of being called uncouth?
Women are not expected to say anything offensive.  There's that word offensive.  Women are NEVER allowed to be offensive, and men define what "offensive," means for WOMEN.  They can kill us and get away with it, but we can't say fuck, or they are horrified by our behavior.  Men can take away our right to have an abortion, they can TAKE ANYTHING THEY LIKE FROM US, but we shouldn't say anything they find offensive!  That is MALE CONTROL AND OWNERSHIP OF WORDS AND WHO USES THEM AND HOW.  We are not allowed to be OFFENDED by anything men do.
See, that's a double standard.  That's keeping women in their place, so they can be up there on the rickety pedestal where virgins stand and press their lips together, so they don't say the wrong thing, no matter what the men say or do to them.  And guess what…WOMEN remain silent because they BELIEVE they will be offensive, crude and vulgar.  That's how it works.  WE police ourselves and keep OURSELVES in line.  They…don't have to do anything, other than frown, or give us a disgusted look, when we say something they don't like.  And they can punish us in all kinds of ways.  Punish us by rejecting us, ignoring us, tut tutting us, talking about us, or beating us.
Swearing is not polite.  And women are always expected to be polite. It's not womanly to be crude, vulgar or offensive, even if men have 10,000 ugly words for every part of our bodies.  They have the FREEDOM of speech.  We do not.  Just one more thing that's kept from females.  WORDS do not belong to us.  It's risky to "shoot off our mouths,"  to say what we think, to use the SAME WORDS that men use.  Just one more thing that men own and we don't.
Think about it.  Words, expressions are important.  That's why they keep them for themselves.  The orange one and the current republicans say terrible things about women.  Imagine if a woman attacked a "fat, short, ugly, disgusting looking man with skinny ankles."  Hmmm.  Think any MAN would be upset about THAT?
Women rarely think about how language is turned against women.  Used against them, kept from them.  Women had to use male names to get published, because the power of words belong to men alone.
This is not even close to what language does to us.  It ERASES us.  By PRETENDING that saying he, or man, INCLUDES women is a lie.  It does NOT.  It eliminates us.  It makes us invisible.  Would a man feel included if we used SHE instead?  PEACE ON EARTH GOODWILL TO WOMEN?????  Well, women includes men, it's even in the word…wo man.  They shouldn't complain at all.
We have been conditioned to believe what they tell us to believe.  We are punished in all kinds of ways, if WE don't behave.  Words are for all of us and it's time we take them back.  WE should decide what's offensive and what's not.  Like a president who gets to stand in front of the nation and talk about grabbing pussy.  How can THAT not be offensive to everyone in the world.  Men get away with everything, and everything they do shows how they control the lives of women.  But women grabbed the word and started wearing hats with little cat ears, and t-shirts, making women's groups of pussy power.  That's taking back the language and defining words in a positive way, that works for women.  Because men use words to attack and control us.
Sometimes it takes a little practice for some women to start swearing.  It's so frowned upon by society.  But words are simply words, and a lot of them, have been kept from us.  It's just brainwashing.  But even we are offended by ourselves, which shows just how deep the conditioning goes.  Telling ourselves that it's improper, or ugly, or whatever, is just what we have been taught to believe, and by doing so, the power of words ends up being just for them.
Women have been rescuing other words from male control.  Take bitch, for example.  A lot of women are proud to be called a bitch, and feel it means standing up for oneself, being strong and powerful.  They have taken another word that men used to attack women, and embraced it, changing its definition so that it works for all females.
There aren't a lot of ugly words for men, because we have not been allowed to use the language for ourselves.
Swearing isn't for everyone.   But being told you shouldn't, or can't…because you're a female, well…that just pisses me off.
Photo:  vlad Chetan
Pexels
Hateful men have decided that women should be FORCED BY LAW to carry an unwanted fetus to term, or be prosecuted.  Their hatred toward us, cannot be denied.
But here's the thing.  Not only do hateful republican men want women to have unwanted children…they want to MAKE SURE that women are pregnant by LEGALLY TAKING AWAY BIRTH CONTROL.
There is no way they can defend their position as anything but woman hating.  Why would these ugly men want to stop women from NOT GETTING pregnant?  How insane are they and why can't we get rid of them, since they are obviously working against the good of the people and reinstating slavery as a way of life.
The hatred that is being directed at women will destroy the society they have so carefully put into place.  They don't seem to realize that men are involved in this issue as well.  But then the republican's are hypocrites and get abortions for THEIR women when they choose to.
By taking away birth control, the republican males are basically saying that women will be FORCED to risk GETTING pregnant if they want to have sex.  It's just one more punishment heaped upon females who dare to want freedom and own their own bodies.
This is so twisted and so hateful that I think it's proof that the men and women who voted for these things should be removed from office for crimes against the people.
What possible reason could they have for wanting to take away birth control other than to control women's lives?   There is no other reason.  None at all.
These are destructive men and women using a passive form of violence against women.
We are not supposed to have slavery in this country.  So while they pretend that's not what it is…that's EXACTLY what it is.
I think they want chaos, a civil war and a new kind of power.
I think all of us should fight this regime of hate, control and terrorism before it gets worse…and it will get worse.