Archive for the 'Uncategorized' Category
John D'oh is an artist whose work I have enjoyed enormously over the years, but I simply don't see his work all that often as he tends to scatter it around the West of England and often in places I don't visit often. Well Burnham-on-Sea is a bit of a John D'oh goldmine, so this […]

4012. Princess Street (2), Burnham-on-Sea — Natural adventures
the sauce pan simply refused to do it's job she bought it because she liked the color but every time she tried to use it no matter what ingredients she put into it she always got the same results she tried to make a thick hearty vegetarian stew dicing vegetables all morning long but hours […]

The Haunted Saucepan – Georgiann Carlson — Brave & Reckless
do come closerdon't be afraidyou're a big strong manafter allthere is nothing to fearI won't harm youI'm not the oneyou have to worry aboutI can see into your heartand it's a dark and bitter placethere is little lightno spark at allyou're already dyingand there's nothingyou can do about itthe things you have donesealed your fateyou're […]

Monstress – GEORGIANN CARLSON — Brave & Reckless
he came to me in my dreams rugged strong full of magic and stars so when he offered his heart I took it made him my beloved and together hand and hand we travel through time I keep his heart with me at all times of course just in case he might need it I'm […]

Beloved – Georgiann Carlson — Brave & Reckless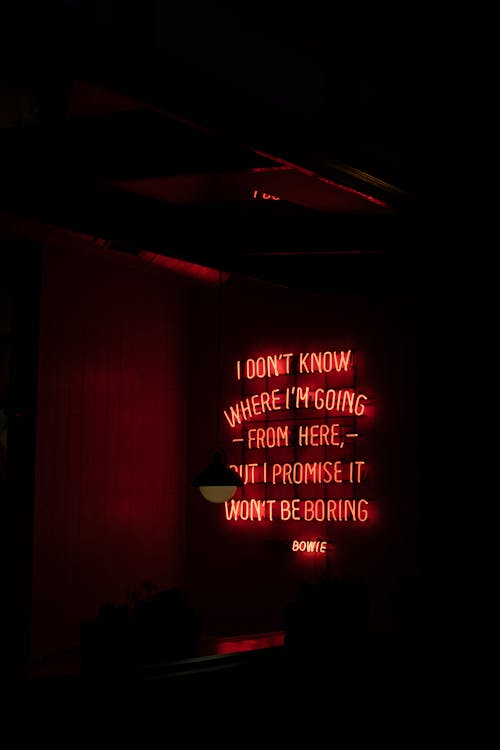 "What do you think of the neon?" she asked.
He looked at the sign.  "Are you a Bowie fan?"
"Is that your answer?"
"Uh," he stammered.  "I hope he's right."
"So do I, but he can't actually promise anything."
"That's true, since no one knows what comes next."
"What do you think happens after we die?"
"No idea."
"Well, no one knows, that's for sure, but what would you like it to be like?"
He thought for a minute, then smiled.  "I guess I'd like to see my dog again, and my grandmother.  I'd like to play basketball in the park and have good pizza.  I'd like it to be warm and sunny, only raining now and then.  I'd like to be strong and healthy, maybe visit other planets, know EVERYTHING, and find a place that has thick, chocolate malts.  How about you?"
She grinned.  "I'd like to be able to shape shift, so I could fly with crows and ravens, tear through the forest in a wolfs body, or be graceful and beautiful like a big cat.  I'd want to be able to travel the universe, meet other life forms, have tea in a cottage by the ocean and swim everyday with my horse and dog.  I'd invite my relatives over for cake and ice cream and turn into a hawk or eagle so I could soar without fear of being shot by humans.  In other words, with the exception of shape shifting, I'd like this world to be that one, just nice, fair and without violence. I don't think we can truly imagine anything that's not this," she laughed, spreading her arms.  "This is all our brain knows, at the moment."
"My name's Scottie."
"I'm Gia, and yes, my parents are hippies, hence the name.  They were going to name me Moonbeam, but thought everyone would shorten it to Moon and they didn't like that, so they settled on Gia."
"So you're the world, the earth, abundance and beauty."
"Yes," she snickered. "That's exactly what I am."
"What about Bowie?"
"Mmmm not a big fan.  How about you?"
He shook his head.  "Not really.  But I do hope he finds what he was looking for."
"So do I.  Some how I think he might.  I think we all might."
"I guess we won't know until we leave this place," he said.
"Definitely.  Hey, I know we just met, but do you want to get a malt?  I know where they make them thick enough to turn them upside down and leave them that way for ten minutes.  They give you big straws so you don't black out trying to sip the ice cream."
"Lead the way."
As part of a closing hand-off ceremony for the 2020 Tokyo Paralympic Games and the 2024 games in Paris, choreographer Sadeck Waff worked with 128 performers in a dizzying performance focused on arms and hands. The French dancer and choreographer has become known for his limb-centric performances which […]

Hands — Live & Learn — Humoring the Goddess
she spent most of her time looking for spare parts she thought that if she could find their hearts she could put them back into people and they would be able to recognize what they needed in order to be kind and peaceful but search as she may the only thing she found was death […]

Spare and Found Parts – Georgiann Carlson — Brave & Reckless
We have only the best sort of critters at The Holler, like this Western Scrub Jay, and this always ready for his close up, California thrasher. The hummers are always humming at The Holler, but for the Bullocks orioles, The Holler is just one of their many vacation homes. The female, and male grosbeaks, are […]

Holler Folk~ —