Archive for the 'environment' Category
Photo:  Jonny Gios
Unsplash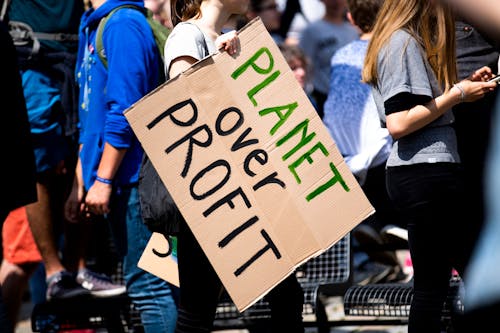 Photo:  Markus Spiske
Pexels
Not everyone likes cities.  It doesn't matter whether we were city born or not.  Cities can sometimes be in a person's blood.  The noise, the beauty, the ENERGY, the hustle and bustle, the skyscrapers, the hum, and the danger, can call to those who can hear its song.  But not everyone is comfortable there.  Others long for open spaces, streams and a more quiet atmosphere.
I think everything in life is played out on a bell curve, with people who can't live anywhere but a city, those who can live anywhere at all, and those who can't live anywhere but the country.  In between those points, people just lean one way or the other.
The important thing is to be where we belong.  Environment is so incredibly important to our happiness.  That includes our living space.  We don't have to have tons of money, we just have to have things we love around us.  Never underestimate the importance of our surroundings.   There are those who believe that things don't matter, and maybe that's true for them.  Or maybe they just don't realize that they're missing something.  The truth of the matter is that for many of us, maybe even most, the things around us enhance, or detract, from our lives in a big way.  Live with what you love because life is short.
Photo:  Rodrigo Sümmer
Unsplash
We have the EPA (environmental Protection Agency), animal protection agencies, safe houses, child protection agencies and a million other PROTECTION GROUPS.  We have sanctuaries, and grassroots groups trying to save this or that.  We have laws to protect beings and things, when the only thing everyone needs to be protected from, is US.
WE set up protection agencies to protect us from ourselves.  If that alone doesn't tell you that something is REALLY, REALLY, REALLY WRONG with us as a species, then I don't know what will.
We are CONSTANTLY trying to fix what we ourselves constantly break.
We are responsible for the suffering and destruction that is all around us.  None of this has to exist.  We allow it to exist.  We have been brainwashed into believing that this IS the way the world is.  It's doesn't have to be this way.  We MAKE IT THIS WAY.  The world can be anyway we want it to be and violence, hunger, suffering, inequality and destruction is simply the path the rich have chosen and reinforced for their own benefit.  The path we have been led down.  I think it's time to reevaluate our choices, before we're the only things left…and won't that be fun…for the few minutes we last.
Every time a man beats or rapes a woman, or child, it's his choice.  Every time a hunter kills someone, it's his choice.  Every time a greedy government kills the people, or let's them starve, it's the government's choice.  Every time  soldier's die, or are destroyed in war, it's the choice of the men who sit safely in their offices.  Every time we clear-cut a forest, it's a choice. Every time you eat an animal, it's your choice.  Life is all about choices.  We need to make different choices, if we want a different world.
We say we love our children.  I'm not sure that's true.  If we loved our children, wouldn't we fight to have clean air, so they could breathe?  Wouldn't we fight to stop the violence, so they could live and not be bullied, killed on the street, or in a war?  Wouldn't we fight to stop men from beating women and children.  Wouldn't we stop deforestation, the extinction of animals, the destruction of beauty…for our children?  I don't see how we can have it both ways.  How many kids are on inhalers today?  How many kids are sickly because of the environment they live in?  How many kids are hungry and brutalized by their parents, relatives, priests, teachers, strangers, neighbors?  How many animals are tortured, killed for food and sport?  Do we love our children enough to change the way the world is run?  We need to ask ourselves that question.  We don't teach kindness, we teach them violence.
Having said all of that. I don't think anything will change.  We're like a rock rolling downhill, picking up speed, and nothing can stop it.  We have become desensitized to the violence around us.  Our kids are surrounded by violence in games, on television, and in film.  They don't even see it, so they aren't shocked when it becomes real in their lives.  Kids are on drugs and killing themselves.  They are depressed and lost.  We're living in our heads and on line.  Nature is something out there and no longer part of our true environment, at least for many.   It's no longer quiet.  Kids are on their phones constantly, Relationships are on line.  The world is becoming less real. Regular people are no longer in the loop.  Decisions about our lives are made by others.  Legalized drugs, work for our masters.  It's easier to manipulate people who are eating boxes of cereal and don't care what happens next.
And yet, if you look closely, acts of kindness are taking place.  It's just that those acts, while helpful to those involved, can't stop the onslaught of all the things that are happening around us.
It used to be that employers were lucky to have good employees.  Now people are lucky to have jobs, so they can be abused by their employers because they are unappreciated and being fired is always a threat.  Dissatisfaction is normal because people have less and less control/power over their own lives.  You're LUCKY if you have this or that, in a world of ABUNDANCE, because we are being fed a lie of scarcity.  People are lined up to take your job, so there's no sense of security or appreciation for many workers, who are asked to do more and more all the time because they are LUCKY TO HAVE ANY JOB AT ALL.  Threats don't make for happy workers.  People can't live on minimum wage, voted on by wealthy people who vote their own raises.  Everything is out of balance.  More and more people are becoming powerless over their own lives.
They don't ever teach you how to bring about change, in school.  They teach you how to obey and if you aren't good at that, you're in detention, or kicked out and labeled.  They only want good kids who follow the status quo and don't bother the rich white guys who are brain washing and conditioning them.    But that's a story, for another day.
Meanwhile, we can be lulled into a false sense of happiness because it's spring and maybe the sun will come out.  Seeing the sun is a special treat, for people who live in Chicago.  But body counts also go up, as violence escalates in the heat and longer days.  Still, we all look forward to a short break from winter.  Living here is also a choice.
Once upon a time, there was a special forest.  It was called Whisper.  Not everyone could find it, even if they looked for it.  The trees themselves decided who could, or could not see them.
If you happened to be walking down the street and suddenly found yourself on the forest path, well, you could be sure the trees had something to tell you.  The path was staggered, and just long enough to let those who visited, know what they were supposed to learn, because as once on the path, each tree Whispered something to the walker.  Each tree…had something to say, an important message to impart.
No one who walked the path, was ever the same.  They came away from the forest with new insights, a sense of joy and a better understanding of life itself.  It was like a Near Tree Experience, where a person leaves their body and is shown pictures and told amazing things.
Trees know everything.  They've been here from the beginning.  Their stories are handed down from tree to tree, from forest to forest, by the ancient ones, who were here from the first light.  Not all the things they show people are pleasant.  They show clear-cutting, the destruction of the rain forests the ugliness of humans and how they are destroying the earth, and everything on it.
But for the most part, they sing softly and tell exciting stories of the First Trees.  They tell of children, and other animals, climbing in their branches, laughing and napping among their leaves.  They tell of the love they have for each other and all of nature.  They whisper about how we have lost our hearts, hidden them away for money, power and status, leaving trees and nature itself behind, to fend for itself, as we cement the earth and pollute The Mother.
The Whispering continues until the path ends.  A person can only walk in the forest once in their lifetime.  The secrets the trees tell are too big, to hear them more than once. It's a beautiful place, a living museum of time itself.  If you're very fortunate, maybe someday, you'll be invited to experience the Whispers.
Photo Mario Dobelmann
Unspash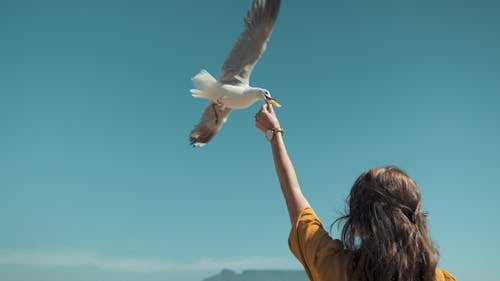 Have you ever noticed how humans are always reaching out to other species?  Pictures on the internet show us feeding horses, goats, llamas, cows…pretty much ANYONE.
We're always trying to pet them, hug them, hold them, touch them, kiss them, keep them, give them things.  We never stop.   Yet people shoot them, poison them, wear them and EAT them.
What's with that?
I didn't think you were supposed to kill what you love.
Taryn Elliott
Pexels
we are
as much a part of
nature
as the trees
and land
as the birds
and sky
but we have
forgotten
our place
forgotten
to love
and respect our
MOTHER
forgotten
to care for
our
PLANET
most of all
we seem to have
forgotten
that our lives
depend upon
those
things
Picture:  Pixabay