Posts tagged 'sign'
Photo:  Jon Tyson
Unsplash
Photo:  Thomas Allsop
Unsplash
Photo:  Bob Osias
Unsplash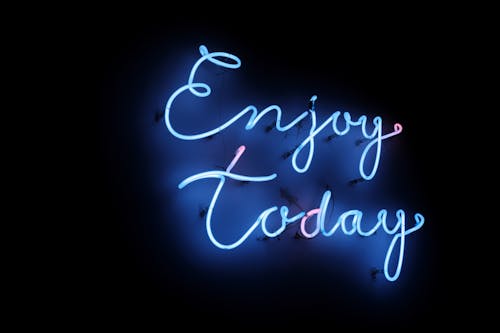 Ikhsan Sugiarto
Pexels
M.B.M.
Unplash
it doesn't matter
how battered
the sign
how ragged
or worn
to those
who love
the touch
of paper
and the printed word
bound by covers
the word
BOOKS
is simply
irroestiable
Photo:  César Viteri
Unsplash
if angels exist
I think they're grumpy
guys with swords
who go around killing
other angels
in gang wars
they probably have a
hierarchy
secret handshakes
and drink a lot
of Fairy Wine
at clandestine
meetings
where they laugh
and pound on tables
with their fists
complaining
about lack of vacation time
poor internet reception
and those
bloody awful
humans
I wonder
if they have
cats
dogs
levi's
and
cool snacks
or do they fly around
in white robes
with a rope
around their waists
looking for pizza
do they speak
other than yelling
when attacking each other
or do they communicate
telepathically
do they flit through the
Universe
looking at all life forms
or do they only exist
where they are made up
do they have genders
take showers
or do they just splash around
in the rain
do they brush their teeth
has anyone noticed
that we have made angels
in our OWN image
our imaginations
only go so far
after all
the thing is
we can believe
anything we like
about angels
because
we make them up
just like everything else
well MEN made them up
that's why angels are male
and because males make things up
the power always
exists in the males they invent
think about the horrible things
they make up about
women
and how all women
suffer because of it
Photo:  Light Backgrounds
unsplash
I think
the greatest thing
anyone can do
is
THINK FOR THEMSELVES
nothing matters
more than that
absolutely
NOTHING
photo:  Clark Tibbs
Unsplash
I know most of us want to go out and enjoy the final days of summer, but if we are ever going to get control of the virus, even a little, let's stay home whenever we can.
Eleven hundred people a day are dying.  Over 700,000 have already died and they think that number is low.
You are only 18% safer eating outside at a restaurant, than going in.
WEAR A MASK!
I still think the best way to show everyone what's happening is to put 700,000 bodies on the white house lawn.  The number is too big to understand without a visual.  Seriously, way too big and growing FAST.  The stats for the end of the year are terrible.
The long term effects of having had the virus can be devastating.  The virus can harm every organ, including the brain.  They call the people with problems "long-haulers," and don't know if they will ever fully recover.
Pretending, will not save anyone.  So when you can, STAY HOME.  When you go out, WEAR A MASK!
And yes, this is like living in a science fiction movie.  At least it is to me.  I expect Will Smith will come walking down the street with a rifle over his shoulder and his dog by his side, not looking for zombies, but covid spreaders.
Photo:  Francesco Bianco
Unsplash