Dear Ms. Georgiann Carlson,
I wish I could tell you that we have reached an agreement on raising the debt ceiling, which is really agreeing to continue paying the debts of the United States, but Republicans continue to insist on massive budget cuts. Cuts which, among many things, would strip health care from thousands of America's veterans, seniors, and children. The Republicans in Congress are holding our economy and the American people hostage.
Democrats have signed a discharge petition, which is a way to bypass regular procedures in the House, to force a vote on lifting the debt ceiling. We need a simple majority, in other words, five Republicans, to join us for this bill to be brought to the floor and voted on. Further, I joined 65 of my Democratic colleagues in sending a letter to President Biden urging him to use his powers under the 14th Amendment to allow the Treasury to continue paying our debts instead of accepting a bad deal from Republicans. The American people are counting on us.
For my entire life, I have supported Medicare for All because every person deserves access to affordable, quality, and comprehensive health care. I joined U.S. Senator Bernie Sanders (I-VT) and U.S. Representatives Pramila Jayapal (WA-07) and Debbie Dingell (MI-06) to celebrate the introduction of the Medicare for All Act. Today, over 85 million people are either uninsured or underinsured. Health care is a human right. We must pass the Medicare for All Act to ensure that all Americans can access the health care they need.
Have a great rest of the week,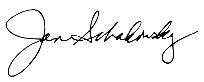 ---