Posts tagged 'Media'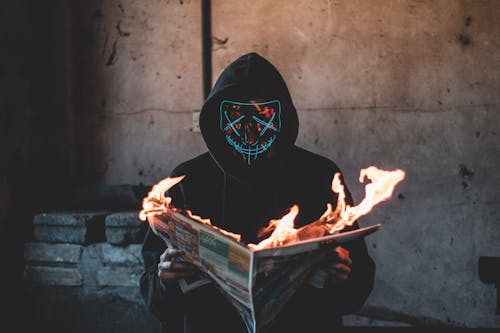 Whoever controls the media,
controls the mind.
— Jim Morrison
Photo: Connor Danylemko
BrainyQuote
Last night Debbie texted, "watch Rebel on hulu.  It's you."  I thought it would be a comedy but nope, it was about a loud, aggressive, in your face activist, whose kids never wanted to be activists, but were forced into it by their mom.  Sigh.
Okay, so I dragged my daughter on buses and planes, took her everywhere, to march, demonstrate, defend clinics, animals, and all the rest.
We didn't do the mother daughter thing, the way a lot of other mother's and daughter's did.  My daughter was handing out leaflets, picketing Northwestern's Animal Labs, furriers, marching in Washington, Springfield, going to International Feminist Conventions, and meetings, working for the ERA, doing voter registration and pretty much everything else, including letter writing, phone calls, coming to most of my lectures, and boycotting.  That was her childhood.
I adore her. She's an amazing, professional, intelligent, strong, funny, LOYAL, woman, who is much nicer than I am, or ever could be.  I'm aggressive.  She doesn't go for someone's throat, until she's tried other ways.  I give whatever it is about three minutes, and then I'm finished being nice.  So, when she said the character Rebel,on the program, and I were alike, she wasn't kidding.  She said she kept saying, "There's my mom," while she was watching the program.  I have to ask her if that was a good, or bad thing.  Mmmm, probably bad, right? 
My daughter's like a warm summer breeze and I'm more like a nasty tornado, but we work amazingly well together.  We have each other's back…always.  I think she's so perfect because she's like her father.  He was perfect too.  Our son, well, he was more like me.  Enough said.
Anyway, her nickname for me is, The Shredder.  I tell her I'm not that bad.  She tells me that I am.  We can both be right…or wrong.
We are who we are.
IT'S A PRETEND CITY
with Martin Scorsese
and
Fran Lebowitz
I saw some pictures on a few things today.   Pictures of women sitting in windows, pictures of moody and lovely people in wonderful settings and it makes me laugh.  Anyone can look that way but when the photo has been taken and the moment has passed…well, the things you may imagine are gone and reality once again, sets in.
It's the same as having a soundtrack for your life.  How much more exciting and wonderful life would be if, like in the movies, the music did most of the work.  Your moods would be played out for everyone in stereo and it would make life so much more interesting and incredible than the flat, no music life we each lead.  Music manipulates us in films and photographs manipulate us on the covers of magazines, books, everywhere, actually.  We are easily manipulated and that's why we get into trouble.
Anyway, when I saw the woman sitting on the windowsill looking into the garden, a bit fuzzy and blurred for effect, I really did laugh.  We fall for it all the time and, unfortunately, some people don't realize those things only last for a moment and they spend their lives looking for moments that aren't real in the first place.
Pretty pictures and wonderful music.  Imagine each of us having our own soundtrack.  LOL  Loud and just a little distracting when we were in a crowd, don't you think?
The media plays with us and we…let them.  The government and rich people use the media to play with us.  We need to reprogram ourselves and ignore them as much as we can.
I don't like TIME magazine but it's a good cover and it's right in front of SWAT, survival weapons and tactics because we all need to know who to kill each other the best way we can, right?
Pinterest
Artist: Anonymous