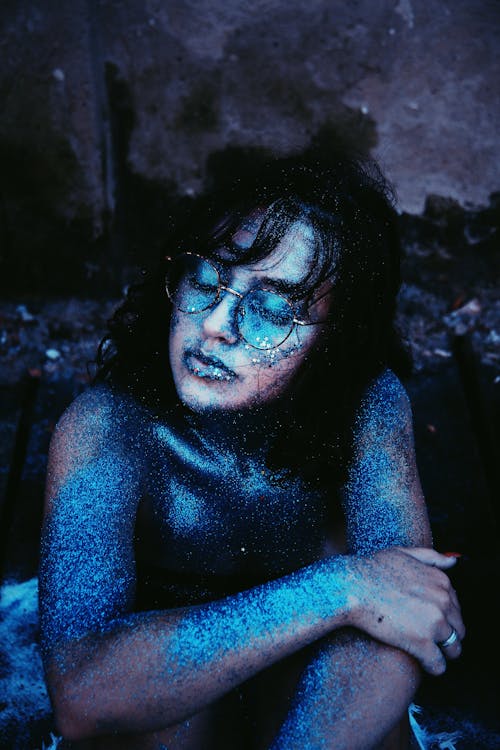 People don't understand me, they just know I'm different, so they stay away.  Late at night I let my Magick out to sparkle under the moonlight.  I close my eyes and feel the energy flow through me.
My mother always told me to keep my Magick hidden, since people are afraid of those who aren't the same as they are.  Human minds are fearful and fragile things, she said, and prejudice runs deep.
She told me about my father and his Magick.  She met him one night, when she was walking home from work.  He was beautiful, she said.  More beautiful than anyone she had ever seen.  He told her he was different and that if she went with him, a daughter would be born, and I would be like both of them.  I would be a connection between both worlds.
She said she took his hand and loved him so deeply, that she never noticed another man.  She said she wouldn't change a thing.  But she hoped that I would be happy, in spite of what my life was like.  He told her there would be more children like me, and when the time came, we would know what to do.
I'm not a child any longer.  But I hear the trees talking to each other.  They talk about the weather, the coming seasons, and the birds nesting in their branches.  I hear the explosions on our star and I know when She's angry.  I hear nature and understand how I am connected to all living things, and I see the poison that has infected the minds of human beings.  The poison that stops them from knowing those things as well.
I don't know what's coming, or when.  I just know that I'll be ready to do whatever is necessary, when it arrives.
My name is Blue Diamond, and I'm not like everyone else.  If you're reading this, neither are you.
Photo:  Maria Eduarda Tavares
Pexels