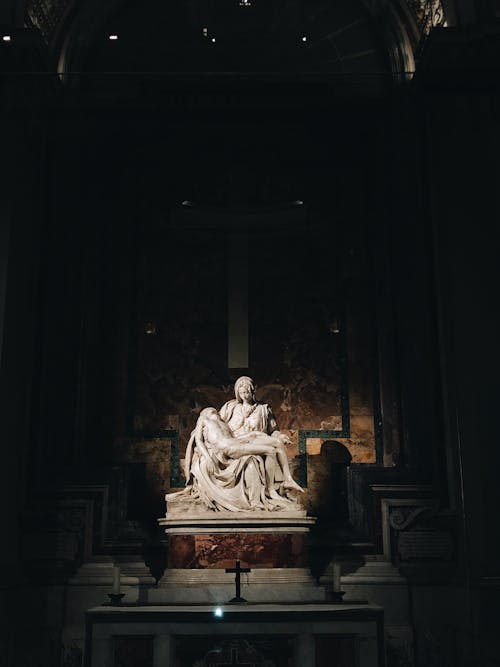 A lot of people see The Pieta as a religious statue, but I think it's a statue of just another gang killing.  Another killing over IDEAS and BELIEFS, neither of which are actually real, but simply made up by someone for profit, or because of  generations of brainwashing and conditioning..
The Pieta has nothing to do with anything, but a mother holding her dead son, something that happens pretty much everyday, in cities everywhere.  Wars are just really big gang fights over greed, insanity and clashing ideas and beliefs..  They last a long time,  but still, no different than this picture.  A mother looking at her dead child.  That's what the Pieta IS…It represents MOTHER'S MOURNING THE SENSELESS DEATH OF THEIR CHILDREN, because men love to kill.
And again, what kind of god sends his only kid to die for him? If that's not a red flag, you'd think the rapist priests would be but…brainwashing really works.  You can tell, because people still go to church and they still send their kids, as well.
Photo:  Luis Quero
Pelels